Europeana Fashion Edit-a-thon handbook for GLAMs
This is a guest blog post written by Gregory Markus from the Europeana Fashion project, which works on providing digital objects related to the history of European fashion (ranging from historical dresses to accessories, photographs, posters, drawings, sketches, videos and fashion catalogues) to Europeana.

In an effort to improve fashion knowledge online, Europeana Fashion is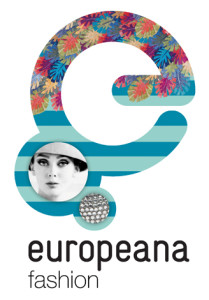 organising a series of "edit-a-thons" with Wikimedia, during which fashion enthusiasts and professionals get together to improve fashion knowledge on Wikipedia. In order to help other GLAM organisations also set up an edit-a-thon, we have created the Europeana Fashion Edit-a-thon Handbook.
Fashion is undoubtedly a significant cultural medium. Whether we realise it or not, the clothes we choose to wear every day have historical roots and contemporary meaning. The blue jeans, the T-shirt, the sneaker or a shirt with a button down collar all have an interesting history, which most of us seldom consider. If someone did want to learn about fashion history, their first stop would most likely be Wikipedia. As fashion is underrepresented on the online encyclopedia, however, they might be let down.
Europeana Fashion brings together 22 institutions from 12 European countries, which open up their collections and make their content available online; some for the first time ever. Coordinating between GLAMs and Wikimedia is an important aspect of Europeana Fashion's work. Wikipedia Edit-a-thons are a perfect entry point for GLAMs who have never before worked with the online encyclopedia, because they
Connect different communities and bring them together around a shared passion;
Stimulate participating partners to reflect on the ways they make their collections available.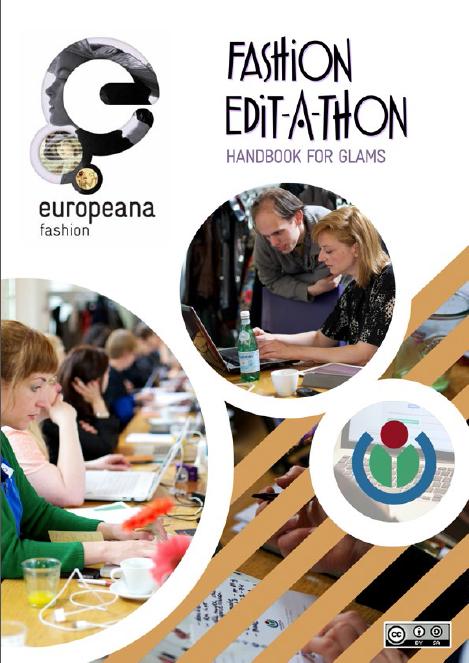 The Europeana Fashion Edit-a-thon Handbook is the perfect companion for any GLAM looking to organise an Edit-a-thon (not just fashion institutions). The handbook gives an overview of Wikimedia, Wikipedia, ways to ensure a successful Edit-a-thon, how to measure success, tips for getting content on Wikimedia, event promotion, as well as a suggested day programme, a three month preparation agenda, and an abundance of relevant links.
It is also becoming more common for prestigious schools and institutions to hire a Wikipedian Residence. As this trend continues we will hopefully see more Edit-a-thons occur. Opening up and sharing knowledge is essential for societal progression, which is why at the end of the handbook we ask users to contribute their experiences. In this way others can see who is using the Handbook, what they learned and how they benefited from an Edit-a-thon.