OpenGLAM-related events: Autumn 2015
On the OpenGLAM homepage, we maintain a calendar of events to notify everyone in our network of relevant events related to opening up cultural heritage. This post highlights some of the most interesting conferences and meet-ups you can participate in this autumn. If you know of an event that should be in our calendar, please notify us by adding it here! 

2 October: Sharing is Caring: Right to Remix? (Copenhagen, Denmark)
Sharing is Caring is an annual seminar on collaboration and sharing in the cultural heritage sector, bringing together practitioners, researchers, and users of culture to discuss issues of remix culture and copyright, user involvement, and the technological infrastructures for sharing digitised cultural heritage. This year's edition features some great keynote speakers:
Eva van Passel (iMinds – SMIT, Vrije Universiteit Brussel) will talk about how adopting an 'as open as possible' philosophy, with respect to rights but without being unnecessarily constraining, can inspire cultural policy and cultural institutions' digital experimentation
Maarten Zeinstra (Kennisland) will discuss the merits of sharing vs. the monopoly of intellectual property rights
Melissa Terras (UCL Centre for Digital Humanities) will talk about her experiences in trying to reuse digitised heritage content to make something she likes, wants, and will use – and the frustrating barriers she encountered along the way.
The full programme and abstracts of the keynotes are available from the conference website at http://sharecare.nu/
5-8 October: Museums and the Web Asia (Melbourne, Australia)
This is the Asian edition of Museums and the Web (MW), one of the largest conferences in the museum technology field. The annual proceedings of MW conferences have been freely available online since MW's founding in 1997 and represent one of the most extensive and important repositories of global knowledge, innovation and best practice in digital applications for the cultural sector. The full programme and details of MWA2015 are available from http://mwa2015.museumsandtheweb.com.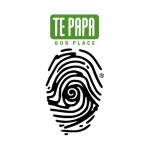 Of special interest to OpenGLAM is the session on Sharing Culture, in which Adrian Kingston and Philip Edgar of the Museum of New Zealand Te Papa Tongarewa will present the paper A year of open access images – was it worth it? Since June 2014 Te Papa has been providing open access to over 45,000 high resolution images. This session will address what a years worth of downloads looks like from a user, data, financial, creative and museum perspective. How do the numbers stack up against others internationally, and was it worth it? And of course, will Te Papa keep doing it?
3-4 November: Europeana Annual General Meeting (Amsterdam, the Netherlands)
Under the title 'We are Europeana', this event provides the opportunity for Europeana and its partners to share, discuss and develop specific areas of mutual interest. On the agenda will be a reflection on the work accomplished in 2015 and a look ahead to the challenges and opportunities for the coming years.
If you have an inspiring idea or topic that you would like to share with other digital heritage professionals, you can submit your idea to the Ignite Talks session (a series of 5-minute presentations) no later than 30 September. More details are available from the conference page.
4-6 November: CopyCamp and The School of Rock(ing) EU Copyright (Warsaw, Poland)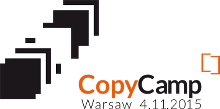 The CopyCamp on 4 November will host a balanced and multi-sided debate over the influence of copyright on social changes taking place around the world, with a diverse audience of representatives of cultural institutions and the media, creative sectors, academic, legal, political and non-governmental circles, and everyone interested in the topic. The aim of the conference is to allow an effective dialogue between all interested parties in the neutral and friendly space encouraging participants to share thoughts and exchange ideas.
On 5-6 November EDRi (European Digital Rights) and Communia are organising a two-day EU copyright educational workshop – the School of Rock(ing) EU Copyright. For the first time in nearly a generation, the EU will update its copyright framework. This is a unique opportunity to reform and modernise Europe's creaking, outdated, ill-adapted rules. Activists interested in taking up on this opportunity will get a crash course in effective copyright activism during this workshop. EDRi offers a stipendum of maximum 300 EUR to cover transport and accommodation costs for up to 20 participants: application is possible until 6 September (more details are here).
7-8 December: DISH2015 (Rotterdam, the Netherlands)
Digital Strategies for Heritage (DISH) is the biennial international conference on digital heritage and strategies for heritage institutions. The main theme for DISH2015 is Money and Power. The event will discuss what power cultural institutions own, what they are worth, how they can stand their ground in a networked digital world where information is controlled more and more by private companies, and also how the cultural heritage sector can show another side than money and power alone, and should invest in a strong digital public domain and share their digital assets as much as possible.
One of the conference tracks, Lose control, gain influence! states: "We really should be less restrictive about the use and re-use of our collections. It becomes more and more clear that digital assets have to swarm about to really bear fruit." In addition, the latest results of the OpenGLAM Benchmark survey will be presented at the DISH conference.
10-11 December: Europeana Space 2nd international conference (Tallinn, Estonia)
The second international conference of the Europeana Space project is titled 'Creative reuse of cultural heritage and contemporary practices: challenges and opportunities in the digital world'.
The event aims to generate new perspectives for the wider re-use of cultural heritage and contemporary practices within a framework of creative experimentation and novel dialogue between multidisciplinary sectors. It will present a critical review of the project's creative prototypes, focusing on the lessons learnt in their development and move towards sustainable results.
All this is just a selection of events: you can find our complete calendar of events on the OpenGLAM homepage