The Future Museum Challenge
The Europeana Space project is exploring different ways of reusing digital cultural heritage by running pilots in six thematic areas (TV, Photography, Dance, Games, Open and Hybrid Publishing and Museums).  On March 17-18, 2016 the Museums pilot invites everyone to Venice for The Future Museum Challenge, focused on creating disruptive solutions to enhance the museums' visitors experience, engage the audience and boost the educational experience.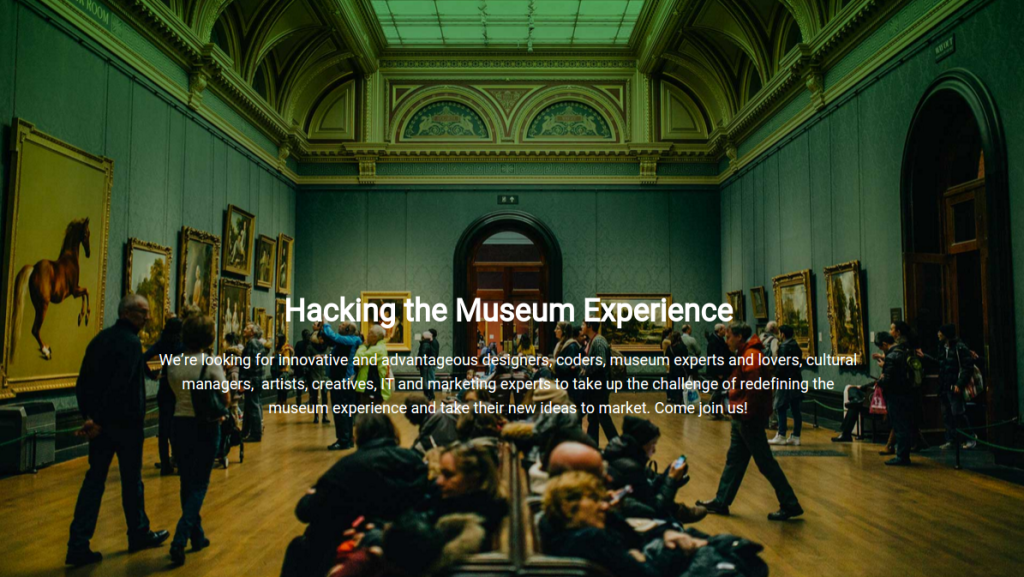 In the past several years the amount of digitized cultural content made available online has grown exponentially. The way people interact with culture and media as well as the way people learn and absorb information has changed as well. Museums around the world are moving away from a physical space speckled with digital devices to digital spaces that operate in the physical. Placards on the wall next to pieces are no longer enough. The E-Space Museums Hackathon seeks to discover new disruptive, innovative and sustainable ways that museums can enter this "phygital" realm.
During a 48-hour marathon of brainstorming, hacking, networking and pitching, participants will be encouraged to utilize new technologies and devices to see how digitized materials can enrich the museum experience. They will have access to the technical solutions developed within the E-Space Museums Pilot, including the Toolbox and Blinkster, but also to millions of digitized cultural heritage items from around the world via Europeana Space's Technical Platform. Technical staff will be on hand to assist with development issues and business modelling consultants to help shape and hone participants ideas for the marketplace.
Designers, coders, museum experts and lovers, cultural managers, artists, creatives, IT and marketing experts are all welcome to join, either in pre-existing teams or as individuals. The jury will look at several aspects of each concept:
Relevance and value to the cultural heritage sector. Does the proposition offer a new application or perspective on the use of the digitalized cultural heritage content? Does the proposition use, re-use, or facilitate the use or re-use of digitalized cultural heritage material? It is important to remember that these projects are not only confined to the museum space. Participants are free to choose their own field for exploration.
Business potential & job creation. Does the proposition hold a strong position against current and likely competitors? What is the composition and size of target market(s) for this proposition?
Likelihood of success. How likely is the proposition to be adopted by users? Does the team have the skills and capacity to successfully accomplish and launch a new business concept?
Innovation & quality & uniqueness. How innovative, new, or original is the idea? (New technology, original approach, potential uptake by target users) What is the quality of the concept? (Form, function, aim)
More information on the programme will be made available through http://www.europeana-space.eu/hackathons/museums/: registration is possible here.