OpenGLAM Documentation updated
Last summer Open Knowledge launched the Open Content Exchange Platform, a resource developed within the E-Space (Europeana Space) project that collects materials on the reuse of open cultural heritage content. It is incorporated in the E-Space Content Space, where you can find a variety of resources on licensing, IP and copyright. At the end of April 2016 we completed our work on the platform: the final version contains 120 resources and has now also been incorporated into the OpenGLAM Documentation page to provide a more user-friendly and updated overview.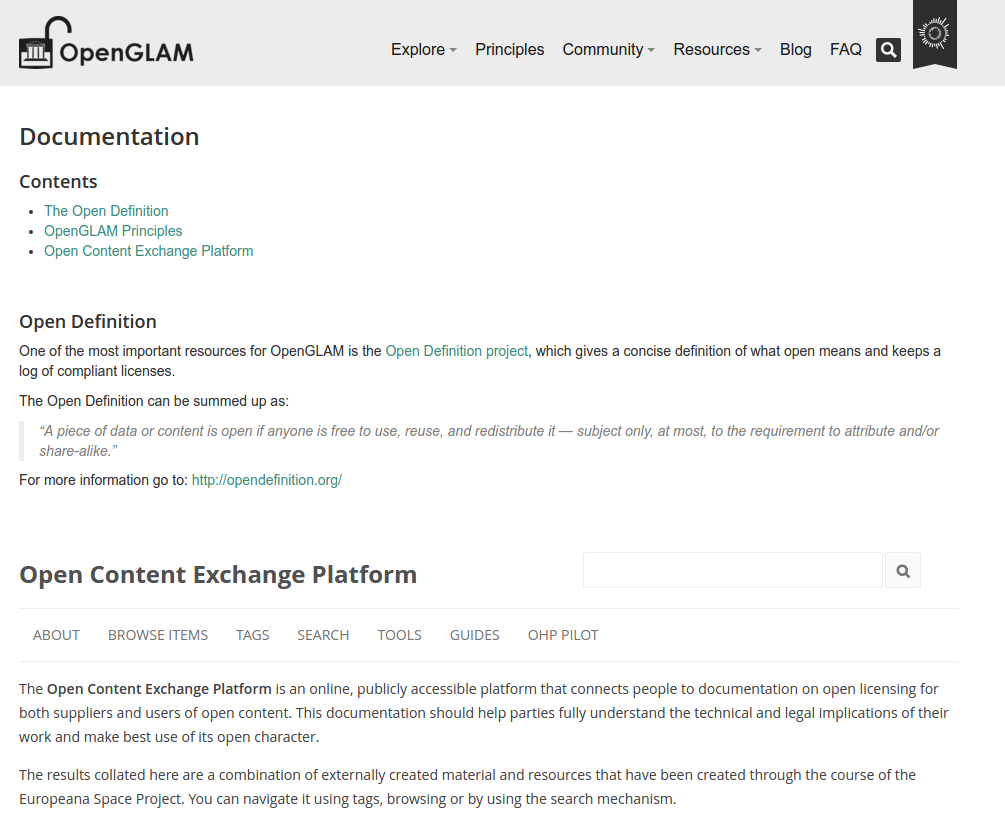 In this summary document on the Open Content Exchange Platform you can read more about the contents and functionality of the platform. Through the search interface, you can easily filter on specific content, or on specific tags. It is also possible to browse through the content, or a specific type of resources. All resources of our OpenGLAM Documentation page have also been incorporated – if you know of any additional resources that need to be added, feel free to notify us by email.
We look forward to seeing the final outcomes of the E-Space project develop over the next months, as the winners of the hackathons in six thematic areas (TV, Photography, Dance, Games, Open and Hybrid Publishing and Museums) further develop and shape their innovative ways of reusing digital cultural heritage into sustainable business models.